A Secure Online Marketplace Built for You
When you join the Worthy buyer network you immediately begin to benefit from the services and protections we offer. Full insurance, guaranteed descriptions, closed auctions, and objective appraisals are just a few of the measures we put in place to protect our buyers. It is important to us that your needs and interests are met so that you can bid with full confidence on the items that you find to be valuable.
We Protect Your Item's Value
Guaranteed Descriptions
Not sure whether or not to trust an online marketplace? We get it! Even the shrewdest buyers can end up having bad experiences with online businesses. That is why we have put in place a fully backed guarantee on all item descriptions and images presented at our auctions.
In the unlikely case that you win and receive an item that does not seem to fit the description from which you based your bid, head to our Buyers Resolution Center. There you will find the return procedures in place for every item type. If it is found that there is an arguable discrepancy, we will refund your purchase and accept the item for return. It is a very rare occurrence, and we always honor our guarantee.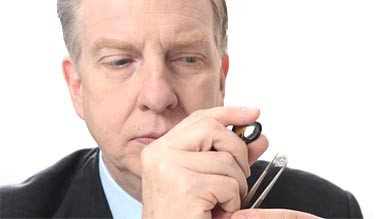 Item Background Checks
Worthy utilizes LeadsOnline to make sure that all items on our auction platform are being sold by their rightful owners and are not associated with crime or fraud. We operate in full compliance with all legal requirements per the New York City Department of Consumer Affairs and the Office of Consumer Credit Commissioner.
Authentication by Leading Labs
Worthy is a proud partner of GIA, IGI and CentralWatch. We trust only the best in the industry to authenticate and assess items auctioned on Worthy. Loose diamonds auctioned on Worthy are exclusively graded by GIA, while diamond jewelry is graded by IGI labs. All watches auctioned at Worthy are authenticated by the trusted professionals at CentralWatch, a widely recognized New York watch repair and restoration shop.
Licensing
Worthy is certified to handle and facilitate the sale of pre-owned items with a Secondhand Dealer License issued by The New York City Department of Consumer Affairs (DCA). This is of high importance to us, directly aligning with our values and goals - "empowering consumers and businesses to ensure a fair and vibrant marketplace".
Worthy also holds a Precious Metal Dealer Certificate issued by the Office of Consumer Credit Commissioner (OCCC) and maintains a high rating from the BBB.

We Protect Your Investment
Insured Shipping
Industry-trusted companies like FedEx, Brinks, and Lloyd's of London insurance are the only ones that Worthy utilizes for protected shipments. Our business relies on the safety of our very valuable inventory and we implement safeguards all along the way. From the time a seller ships their item, until it reaches your hands, it is fully insured. In fact, most packages are over-insured relative to their market worth.
Protected Facilities
All items held in our facilities during inspection, auction, and pre-sale holding are safeguarded with state-of-the-art security including security cameras and an industrial-grade safe. Beyond that, they are fully insured with an added layer of coverage. All items that you have won at auction are protected during the obligatory holding period.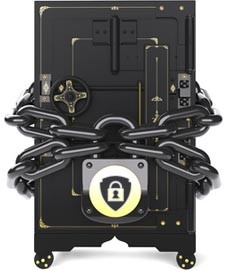 We Protect Your Privacy
Closed Auction
Auctions at Worthy are entirely private! Your name, information, and bids are completely hidden from your fellow buyers. You are however, informed when a buyer has outbid you. This is done to avoid overly inflated prices and to make sure you are placing bids that truly reflect the value of the item to you.